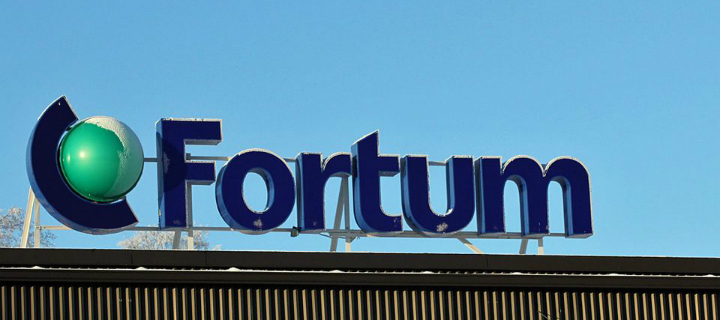 Fortum Corporation and E.ON SE have today signed a transaction agreement
Fortum Corporation and E.ON SE have today signed a transaction agreement
under which E.ON has the right to decide to tender its 46.65% shareholding
in Uniper SE into the public takeover offer in early 2018 for the same
consideration as offered to all shareholders
— Fortum to launch voluntary public takeover offer to all Uniper shareholders
— Cash offer to Uniper shareholders (including E.ON) with total value of EUR
22 per share
— The total value implies a premium of 36% to the price prior to intense
market speculation on a potential transaction at the end of May
— The total equity value of E.ON's 46.65%-stake amounts to EUR 3.76
billion, total equity value of the Offer corresponds to EUR 8.05 billion
for all outstanding shares of Uniper
— No minimum acceptance threshold
— The offer will be subject to competition and regulatory approvals
Agreement with E.ON
Fortum Corporation and E.ON SE have today signed a transaction agreement
regarding E.ON's 46.65% shareholding in Uniper SE. Pursuant to this agreement,
Fortum, through a wholly owned subsidiary, has announced its intention to
launch a voluntary public takeover offer («Offer») in accordance with §10 of
the German Securities Acquisition and Takeover Act (attached). E.ON will have
the right to decide to tender its shares into the Offer in early 2018 at the
same total value per share as delivered to all shareholders who tender.
The agreement further provides that, if E.ON does not tender its Uniper stake,
Fortum will have the right to sell to E.ON any Uniper shares acquired in
connection with the Offer and in addition receive a compensation payment from
E.ON of at least 20% of the total equity value of E.ON's stake in Uniper.
"I am confident that our investment will strengthen the position of both
companies to advance Europe's energy transition and believe that all
stakeholders will greatly benefit," said Pekka Lundmark, Fortum's President and
CEO. "Uniper is a highly successful company. We look forward to closely working
with Uniper management in developing the company further."
Public takeover offer
Pursuant to the Offer, Uniper shareholders will receive a total value of EUR 22
per share which includes the value of an expected dividend of Uniper of EUR
0.69 per share for the fiscal year 2017.
The total value of EUR 22 per share payable in connection with the
Offercorresponds to a total equity value of approximately EUR 3.76 billion for
E.ON's 46.65% shareholding in Uniper. At total value, 100% of Uniper shares is
valued at EUR 8.05 billion.
Uniper shareholders will have the opportunity to realise an attractive and
certain value by tendering their shares into the Offer following the
publication of the offer document. The total value implies a premium of 36%
(calculated based on a price adjusted for dividends, EUR 0.55 pre ex-dividend
date)to the price prior to intense market speculation on a potential
transaction at the end of May and a 120% premium to the initial trading price
post spin-off of EUR 10.
"Our focus is on acquiring the E.ON stake, although we do believe our offer
will also be attractive to other Uniper shareholders," said Pekka Lundmark.
«We welcome Fortum's offer as an opportunity for Uniper shareholders to sell at
a valuation level that reflects Uniper's strong performance since its spin-off.
We consider Fortum as a responsible and reliable strategic partner to Uniper
with excellent complementary businesses and capabilities," said Dr Johannes
Teyssen, Chairman of the Board of Management of E.ON.
Strategic rationale
The investment in Uniper delivers on Fortum's previously announced capital
redeployment strategy and investment criteria. Uniper's businesses are well
aligned with Fortum's core competencies, are close to Fortum's home markets and
are highly cash generative. Fortum expects the investment to deliver an
attractive return that will support the company in accelerating the development
and implementation of sustainable energy technologies, without sacrificing a
competitive dividend.
"We are investing in a strong, successful company with a diversified
portfolio," said Pekka Lundmark. "Fortum is absolutely committed to work for a
cleaner Europe. To make this vision a reality we must also provide customers
with a secure energy supply at a competitive price during the transition
towards lower emissions. Conventional energy, especially gas, can respond to
the increasing intermittent renewable production, providing the flexibility
needed to ensure supply in geographies where sufficient hydropower resources
are not available.»
The businesses and competencies of Fortum and Uniper are highly complementary.
Uniper's production portfolio in Sweden is mainly based on CO2-free hydro and
nuclear power, and is therefore an excellent fit with Fortum, one of the
cleanest power producers in Europe. In Russia, Uniper's production fleet, like
that of Fortum, is largely based on highly efficient gas-fired generation. In
Continental Europe, Uniper has a technologically advanced, flexible and highly
cost-efficient generation portfolio predominantly based on gas, coal and
hydropower. In addition, Uniper has extensive commodities trading activities
that are complementary to the power generation business. The commodities
business also includes sizeable gas storage and long-term contract portfolios
that play a key role in ensuring security of supply.
A constructive partner
Fortum will focus on being an active, supportive and reliable shareholder of
Uniper and a constructive strategic partner to the company, its management and
employees following the completion of the Offer and provided that E.ON decides
to tender its stake.
Fortum acknowledges that the dedication of the Uniper workforce is the
foundation for the current and future success of Uniper's operations. As a
strategic investor and responsible major shareholder in Uniper, Fortum is
committed to protecting the interests of Uniper's employees and other
stakeholders:
— Fortum has no intention to cause Uniper to implement forced redundancies in
connection with the transaction nor for Uniper to change its corporate seat
from Düsseldorf, Germany
— Fortum fully acknowledges the integrity of existing employee rights,
including:
— existing shop agreements, collective bargaining agreements or similar
agreements of Uniper, including pension rights;
— the existing rights of the employees, works councils and unions;
— the employer's collective bargaining jurisdiction; and
— the existing level of co-determination in the Supervisory Board
"We intend to be a long-term investor in Uniper and we take our responsibility
to all stakeholders very seriously. We are looking forward to discussing with
Uniper management how our commitments can be adequately formalisedto provide a
strong foundation for our future cooperation. It is absolutely clear that we
will honor all existing commitments of Uniper towards its employees in full,"
said Pekka Lundmark. «Uniper management has done an outstanding job to put the
company on the map with investors. We look forward to close cooperation between
the two companies to uncover significant benefits for all stakeholders and are
fully supportive of Uniper management's declared strategy to focus on further
value creation."
Financials
The Offer will be financed with existing cash resources and committed credit
facilities, with Barclays Bank PLC underwriting 100% of credit facilities,
including ongoing liquidity requirements. Dividends received from the stake in
Uniper will contribute towards a stable and sustainable dividend for Fortum's
shareholders.
Fortum will account for Uniper as an associated company unless control
according to IFRS is attained; as such, EBITDA and cash flow contribution, as
well as the EPS effect on Fortum's results, will depend on the final outcome of
the Offer. Whilst leverage at Fortum will increase as a result of this
transaction to above our guidance net debt/EBITDA level of around 2.5x, Fortum
expects its ongoing cash generation together with the dividend from Uniper to
reduce this position toward our stated target.
Next steps
The offer document will be published following approval by the German Federal
Financial Supervision Authority (BaFin) and will then be accessible on the
following website: www.powerful-combination.com. The acceptance period for the
Offer will commence following permission by BaFin and is expected to last for
ten weeks. There will be no minimum acceptance condition to the Offer. The
Offer will be subject to competition and other regulatory approvals. Fortum
expects to finalise the transaction in mid-2018.
Kommentarer
kommentarer