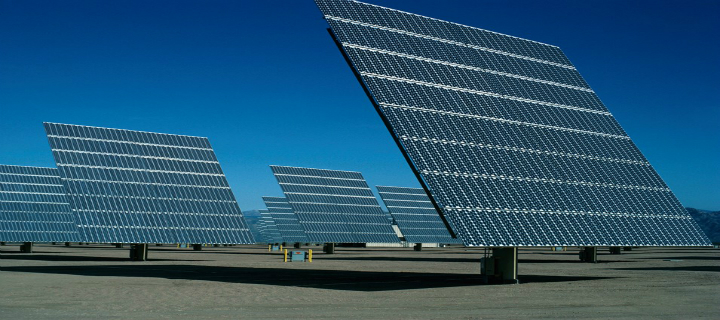 Fortum to sell share of 185-MW Indian solar portfolio – aiming at further solar investments
Fortum has signed an agreement to sell a 54% share of its solar power company operating four solar power plants in India to UK Climate Investments (40%) and Elite Alfred Berg (14%). Elite Alfred Berg has the option to buy up to an additional 16% from Fortum.
The total capacity of this portfolio is 185 MW. In this partnership, Fortum will retain a significant minority ownership in the solar power company and continue to provide operation and maintenance services based on a long-term agreement, Fortum says in a press release.
The total consideration from the divestment of the 54% stake on a debt and cash free basis, including the effect of deconsolidating Fortum's minority part of the net debt, is expected to be approximately EUR 150 million. The positive impact on Fortum's results from selling part of the solar portfolio will be approximately EUR 20 million and will be booked in the M&A and Solar & Wind Development unit. The transaction is subject to regulatory approvals in the EU and is expected to close in the beginning of the third quarter 2018.
«The agreement with Elite Alfred Berg and UK Climate Investments is an important step in our solar strategy. Our ambition is to continue the partnership also for future solar power projects. The arrangement frees up capital for further investments and enables Fortum to continue to utilise its key competencies to develop, construct and operate solar power plants in India,» says Kari Kautinen, SVP, M&A and Solar & Wind Development at Fortum.
«This project demonstrates the growing maturity of India's secondary market for renewables – creating an environment in which private investors have confidence to invest in new greenfield projects that will accelerate the decarbonisation of India's economy,» says Richard Abel, Managing Director of UK Climate Investments. «We are delighted and honoured to start co-operation with Fortum and UK Climate Investments regarding investments into renewable energy assets on behalf of our investor clients,» says Daniel Pasternack, CEO of Elite Alfred Berg.
As communicated previously Fortum seeks to allocate EUR 200–400 million of its growth capital to solar projects in India.
Kommentarer
kommentarer